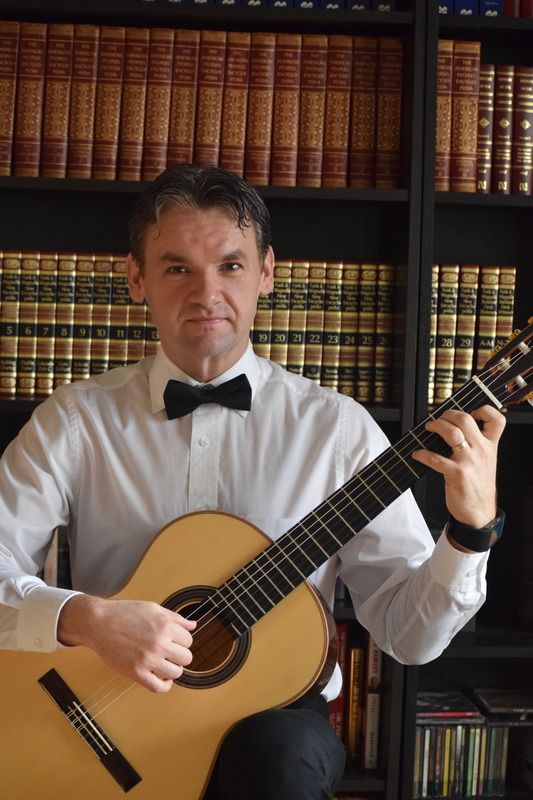 Florentin Tise is a Romanian-born classical guitarist, composer, and music educator.
As a child, he taught himself to play the classical guitar, piano, and trumpet. He also showed great interest in the study of music theory and composition. When his family moved to the United States in 1990, he attended high school in Chicago, and continued his studies on classical guitar, piano, and trumpet.
He later attended DePaul University and also National-Louis University, in Chicago, where he completed undergraduate and graduate degrees in Classical Guitar Performance, Music Education, and Curriculum & Instruction.
Florentin is currently active as a public school music teacher, a recording artist, and also as Music Director at his home church. He is passionate about helping others experience music in new exciting ways, and also about creating new materials in the field of Music Education.
Florentin, his wife Fibia, and their four children live in the Chicago area.